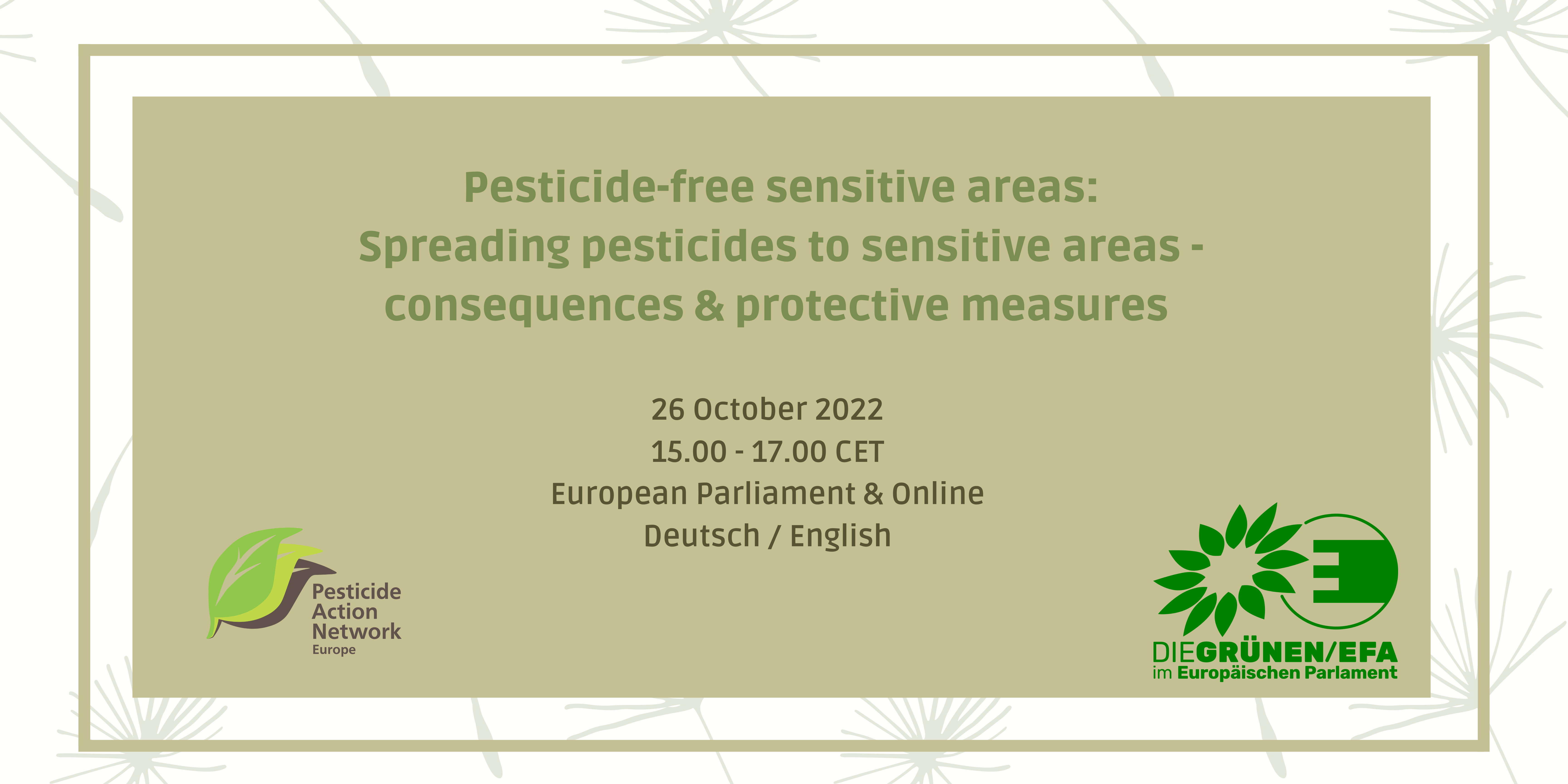 Hosted by PAN Europe and The Greens/EFA.
Where: European Parliament  Room: ASP5E1 + Online Webstreaming
When: 26 October 2022, 15:00-17:00 CET
Language: DE, EN
Programme: The meeting will be chaired by Martin Dermine, Executive Director of PAN Europe.
15.00-15.10: Welcome
15.10-15.30: Keynotes speeches 
15.30-16.00: Session 1: Consequences of spreading pesticides in sensitive areas
16.00-16.10: Question and Answer
16.10-16.30: Session 2: Pesticide free as a business model
16.30-17.00: Debate
MEPs Sarah Wiener debating with: speakers in earlier sessions, Organics Europe and the audience.
SEE the RECORDING (soon!)