THE USE OF PESTICIDES IS NOT DECREASING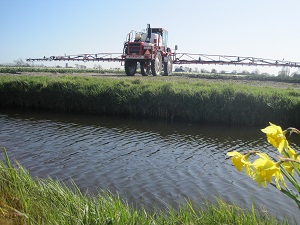 The use of pesticides on average in Europe did not decrease in recent years despite much debate on the sustainability of agriculture and despite the entering on the market of pesticides that can be used at low dose. It can be inferred that due to increasing resistance of organisms and plants to pesticides the use has increased while the introduction of non-chemical methods and practices remained at a low level. 
In 2016 almost 400,000 tonnes of pesticides were sold in Europe, with the vast majority used in the agricultural sector.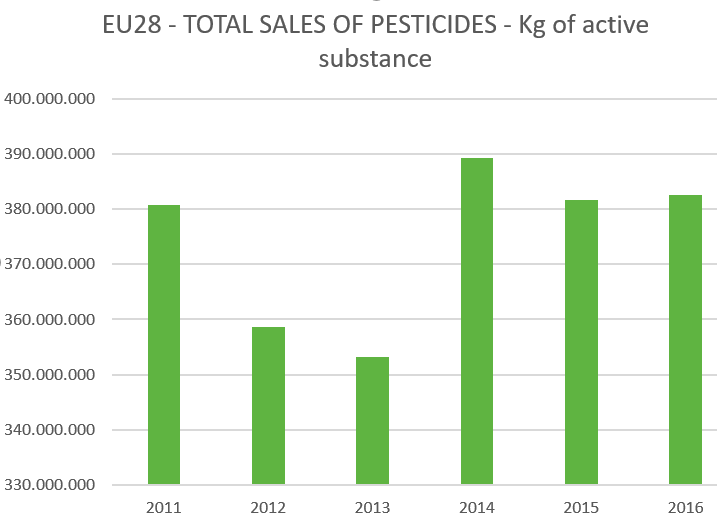 See the data collected by Eurostat on pesticide sales>>
The recent report from the European Commission concerning statistics on pesticides, it is acknowledged that "pesticides are a cause of pollution and have a direct effect especially on the state of biodiversity, water bodies, and soils. To ensure that these impacts are addressed appropriately, it is essential that policymakers are able to quantify the risk and the level of pesticide pollution. This would also aid the better implementation of existing environmental policy tools and serve to identify the remaining policy gaps for addressing the environmental pressures caused by pesticides. Currently, the policies concerned by the data needs are the EU Biodiversity Strategy 2020, the common agricultural policy (CAP), the Water Framework Directive, and the Thematic Strategy on Soils."