In 2009, the EU adopted a framework 2009/128/EC Directive on the Sustainable Use of Pesticides (SUDP).
This Directive specifies in article 4 that:
"Member states shall adopt National Action Plans to set up their quantitative objectives, targets, measures and timetables to reduce risks and impacts of pesticide use on human health and the environment, and to encourage the development and introduction of integrated pest management and of alternative approaches and techniques, in order to reduce dependency on the use of pesticides".
In more concrete terms, the Directive foresees that:
All farmers as from 2014 shall implement Integrated Pest Management, with article 14.1  saying: "professional users of pesticides [ought to] switch to practices and products with the lowest risk to human health and the environment among those available for the same pest problem." The importance is to give priority to preventative elements;
Member States must assist this change by encouraging farmers to use non-chemical alternatives, again with article 14 stating: "Member states shall take all necessary measures to promote low pesticide-input pest management, giving wherever possible priority to non-chemical methods".
Member States must minimise or prohibit pesticide use in specific areas (Article 12) and establish appropriately-sized buffer zones to protect non-target aquatic organisms and safeguard zones for surface and groundwater used for the abstraction of drinking water (Article 11);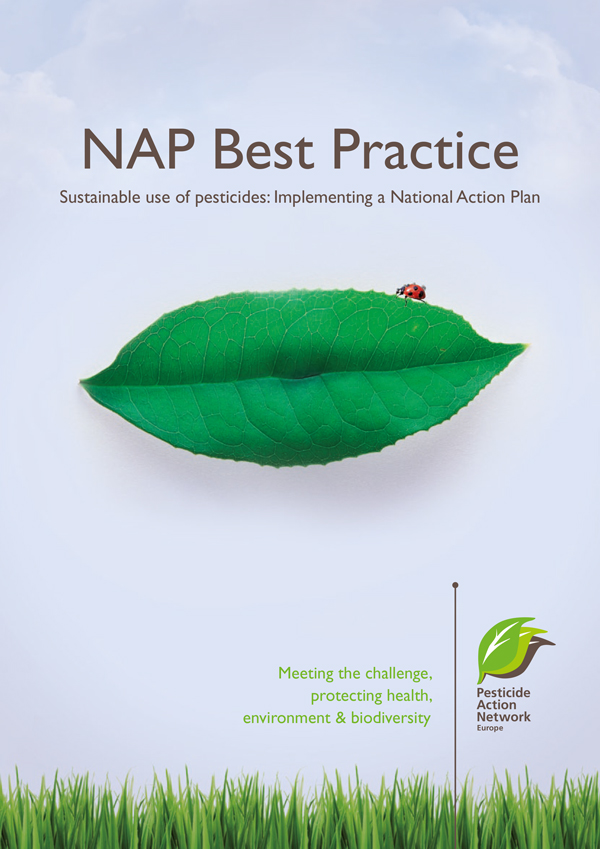 In 2010, PAN Europe prepared a report on National Action Plans (NAPs) Best Practices to assist and support EU member states in producing their plans.
To read our report : Sustainable use of pesticides: Implementing a National Action Plan
Member States prepared  National Action Plans (NAPs) for the first time back in 2011. See European Commision website with all the National Action Plans.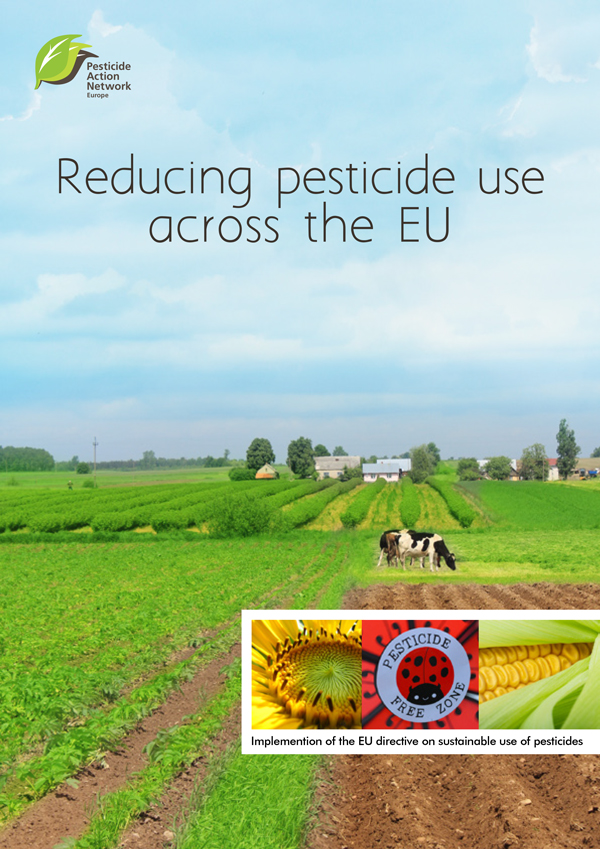 But PAN Europe has evaluated these plans and finds, as can be seen in this report, that the level of ambition is really low.
The European Commission echoed this criticism in its recent report on progress in the implementation of the Directive on the Sustainable Use of pesticides (SUDP) by Member States.
However, the wording used by the European Commission is very soft. Therefore, PAN Europe prepared a response highlighting the next steps to take in our point of view:
The European Commission is undertaking audits in the Member States to control compliance with the SUDP requirements.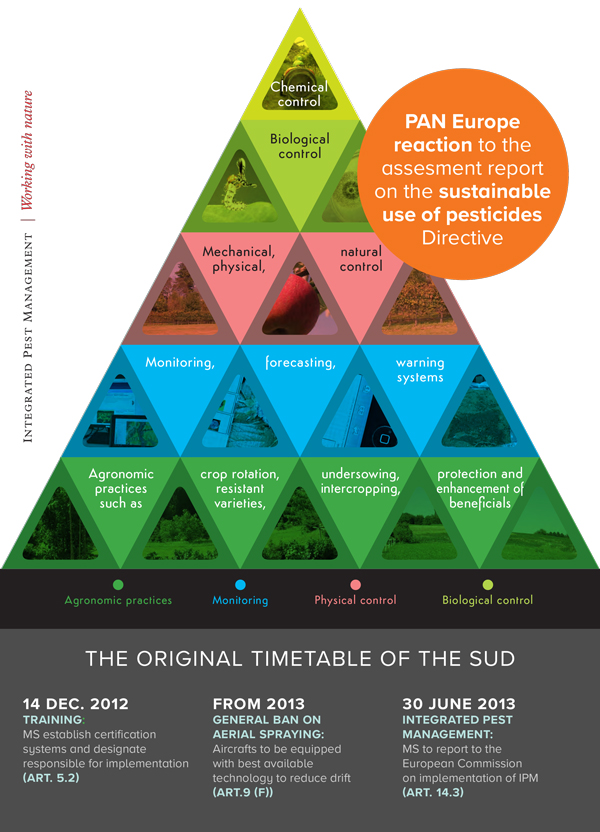 See PAN Europe reaction to the long-awaited evaluation report on progress in the implementation of Directive 2009/128/EC on the sustainable use of pesticides.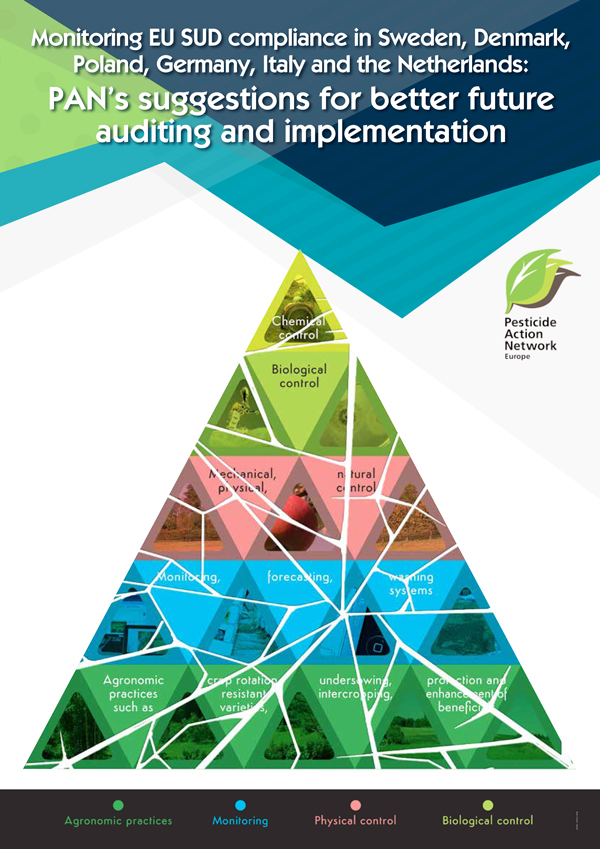 PAN Europe believes these audits could be improved, and that it is time for the European Commission to take legal actions against Member States not complying with the EU Directive. This report explains part of what we are asking for.
One of the main reasons why the SUDP is not implemented correctly is, as highlighed in European Court of Auditors' Special Report Integration of EU water policy objectives with the CAP: a partial success (2014), that the SUDP is not integrated into the European Union's Common Agricultural Policy (CAP).
For more details on how to integrate the SUDP and the CAP, see our CAP webpage and the CAP section of our Low Impact Farming Campaign.
For details on letters sent to Member States and the European Commission, see our letters' section.
The SUDP is up for revision in 2019-20. Therefore, PAN Europe calls for following updates in the SUDP to be carried out as part of the revision:
Introduction of EU-wide pesticide reduction targets: 50% use targets by 2025 (article 4), 80% by 2030 and 100% by 2035;

Sensitive areas to become pesticide-free (article 12);

Full integration of IPM into the CAP (article 14) and development of strong use indicators to measure compliance.
Past Activities:
PAN Europe Baseline Study on National Action Plans - 2009
PAN Europe Workshops
Report on pesticide use in France: Aerial spraying in France-Forests And Pesticides, by Generation Future (French PAN Europe member)
Survey on pesticides use: Pesticides - a toxic education? a survey of pesticides in UK schools (pdf), by HEAL (January 2010)